Health

We recognise that promoting the health and well being of service users' receiving a service is of paramount importance. By being open and offering information and encouragement, we aim to help service users' to take responsibility for their own health care and that of their children.

Our experienced staff will speak with service users about the range of health related issues that are known to be important to service users' such as nutrition, weight, sexual health, drugs, alcohol, smoking, child development, access parenting classes, attending Paediatric first aid course, emotional well-being, educational progress, friends and support systems.

Arrangements will be made for all service users to have regular eye and dental examinations and for follow up work to be undertaken. All service users placed with children will be expected to ensure that their children are taken to these appointments.

Our staff will respond quickly to any accident or emergency and ensure that social workers are informed as soon as possible and updated as to the service users' state of health.
Allison Lodge operates a No Smoking policy, and staff will ensure to the best of their ability that service users are made aware of the risks inherent in drug, alcohol, solvent abuse and smoking. For those service users placed within 24hr units, smoking is not allowed anywhere on the premises. Designated areas outside of the building must be adhered to at all times.

Education

We are committed to providing service users with educational opportunities necessary for them to develop their full potential. All service users placed with children of school age must ensure that they attend school. Allison Lodge works closely with placing authorities to promote the education of young people. It is an expectation that parents will make sure that their children are in school. We have contacts with local colleges and recognise the importance of maintaining positive links between the college and home in terms of service user's educational attainment and social well-being. All efforts and achievements will be recognised and commended.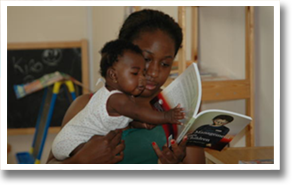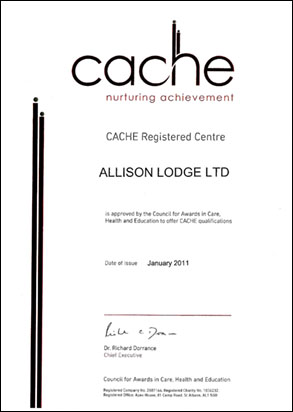 Allison Lodge have accreditation from CACHE to run a range of Health and Social Care courses. We are an approved training provider. This means that we can offer these courses to all our service users', as well as the general public. All service users are encouraged to engage in Education or Training services. For those service users that are accommodated with children it is an expectation that they will attend the Paediatric First Aid course run by an approved First Aid provider. We also deliver Personal Development Courses, Enterprise Courses, Effective Parenting Classes delivered in-house by qualified and competent staff. Our staff delivers the training in a flexible way and they are specialists in working with young people.
Recreational Activities
Allison Lodge organise activities for the young people. We We have links with local sports and leisure facilities. Service user will be actively encouraged to plan and participate in activities within the local community. Our staff support service user in pursuing their own hobbies and interests.